Mark_Niko
Forum Creator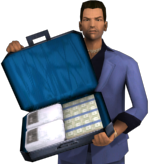 Server Rank

: Creator, Scripter, Developer


Posts

: 66


Joined

: 2009-11-01


Age

: 25


Location

: Denmark

Biography
Character Information:

Subject: Crime Life Stories - Work In Progress Wed Jul 21, 2010 4:21 am

---

As you know, SLS/Aftermath is down, but i will give it a try - I, along with Strike, and Rick, we will try make our own RP server, and we would like to have the same good community, and we hope that some or maybe alot of the old SLS players will come here too, right now, we do not have a server up, but we are working on it, plus we are working on the forum, but this is the position so far:

Mark_Niko - Scripter, Forum Creator, Hoster - Lead admin

Strike - Forum Keeper, Hoster - Lead admin

Rick - Mapper, Hoster - Lead admin

as all servers, we need admins, so if we get some of the old school players who got skills, then they might get a spot, but don't expect too much, and the ruoles still stays: DO NOT ASK FOR ADMIN OR ELSE!

The server is in progress, i will make topics about the work.

NOTE: Don't expect it to be done very soon, since i got to deal with real life, and i aint too good a scripter, so it might take some time, but in the mean time, yall can hang around the forum, and think about which faction you wanna join when time is, trust me, i will do all i can to get the server up as fast as i can!

Also note: The servr is NOT gonna be a 24/7 hosted server, since i don't got the money for it, so when mi done, i will give the script to Strike and Rick, and we all will host it from our PC's if one of the other is away, or is unable to host it, i know this makes the server have different IP's but it will be looked out for, it will mean there will be 3 different IP's and they all will be listed either on the top on the forum, or in a topic, and when one of them changes(which we hope wont happend too often) then the ones who changes will edit his IP, i know it will fill your Favorite list out with 3 spots for 1 server, but it haves to be that way, if we want the server to be as much online as it can be.